Schedule an appointment and stop by! We'd love to get to know you and your family in person.
Monday
8:30am – 5:00pm
Tuesday
8:30am – 5:00pm
Wednesday
8:30am – 5:00pm
Thursday
8:30am – 5:00pm
Friday
8:30am – 12:00pm
Pediatric Dentist
Harrisburg, NC
NC Tooth Docs is proud to provide high-quality pediatric dentistry in Harrisburg, NC. From infancy through adolescence, our expert team of dentists and hygienists provides attentive, all-encompassing treatment for children. We emphasize preventive care, which includes regular check-ups and cleanings, dental sealants, fluoride, and more. We also teach and advise children on how to keep their teeth healthy.
We prioritize our patients' comfort and provide a safe and welcoming environment where your child can feel at ease. Our friendly staff will answer any questions and explain each stage of treatment. We understand that each child has distinct needs, which is why we provide personalized treatment for each patient. If you are interested in our services, please contact us to set up a consultation!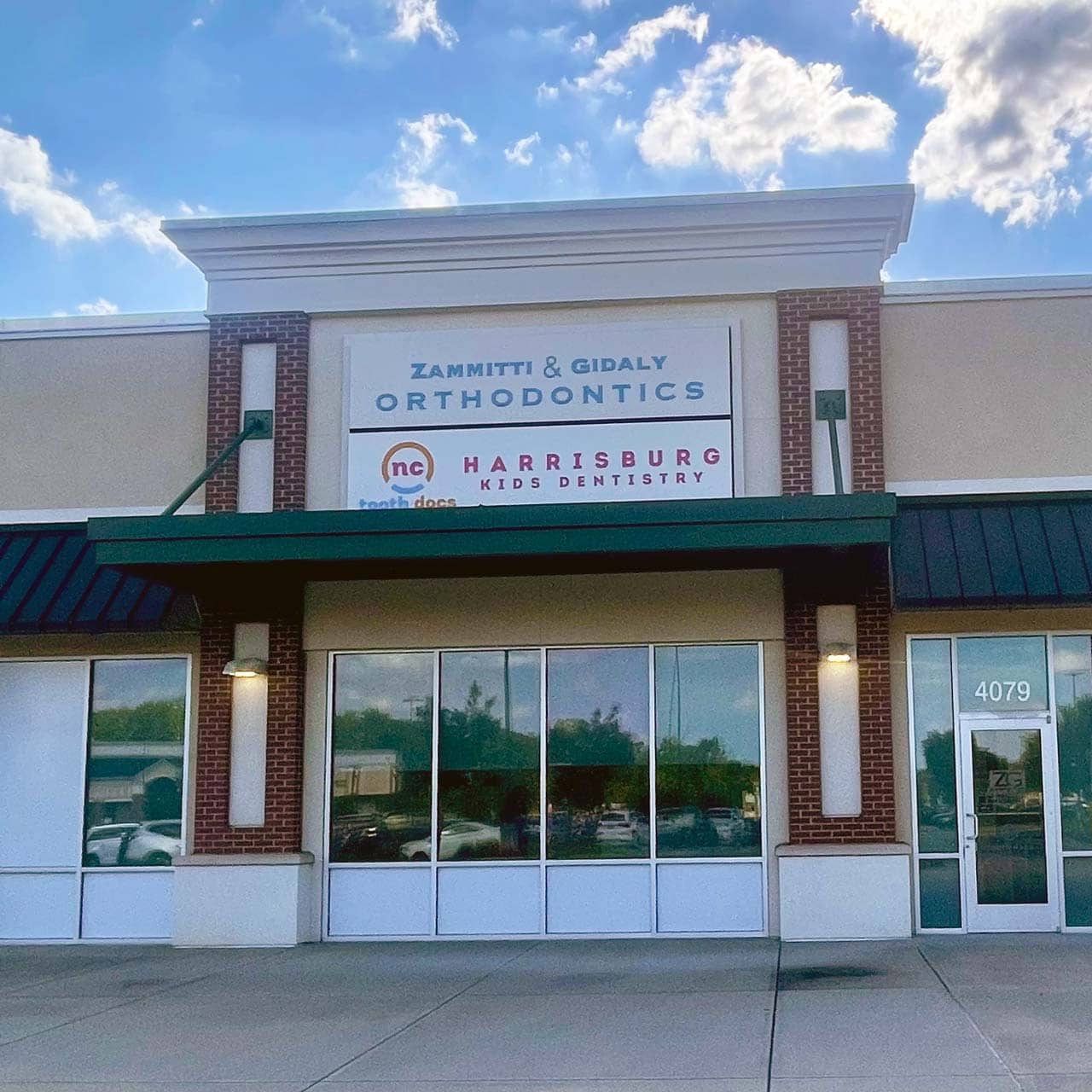 Top-Rated Harrisburg
Pediatric Dentist Office
NC Tooth Docs is well-known for delivering exceptional children's dentistry in Harrisburg, NC. Our staff is well-trained and kind, making every patient visit fun and approachable. We aim to create an office environment that makes children feel welcome and excited to return by using bright, vibrant colors, interesting décor, and comfortable seating.
Our commitment to honesty is the best thing about NC Tooth Docs. There are no shortcuts; we are dedicated to providing the highest level of pediatric dentistry care while ensuring each family gets the most out of their dental experience. So, if you're seeking a trustworthy pediatric dentist in Harrisburg, NC, look no further than NC Tooth Docs!
Pediatric Dentistry Services We Offer
Examinations & Cleanings
At NC Tooth Docs, we understand the importance of keeping your child's teeth healthy via regular dental check-ups and cleanings. During check-ups, our specialists will thoroughly inspect your child's teeth for any potential abnormalities or areas of concern.
Sedation Dentistry
We understand that some children are afraid of going to the dentist. As a result, our staff offers sedation dentistry services in Harrisburg, NC, to guarantee that your child receives the necessary care while remaining comfortable and relaxed throughout the procedure.
Other services we are proud to offer include:
Our NC Tooth Docs team is here to help you with any dental needs your child may have. Don't hesitate to contact us now to learn more about our services or schedule an appointment.
NC Tooth Docs team has received extensive training in order to provide this essential service to their pediatric patients and maintain their smiles healthy and beautiful. With our caring and experienced team, you can be confident that your child will receive the best care possible throughout a root canal procedure.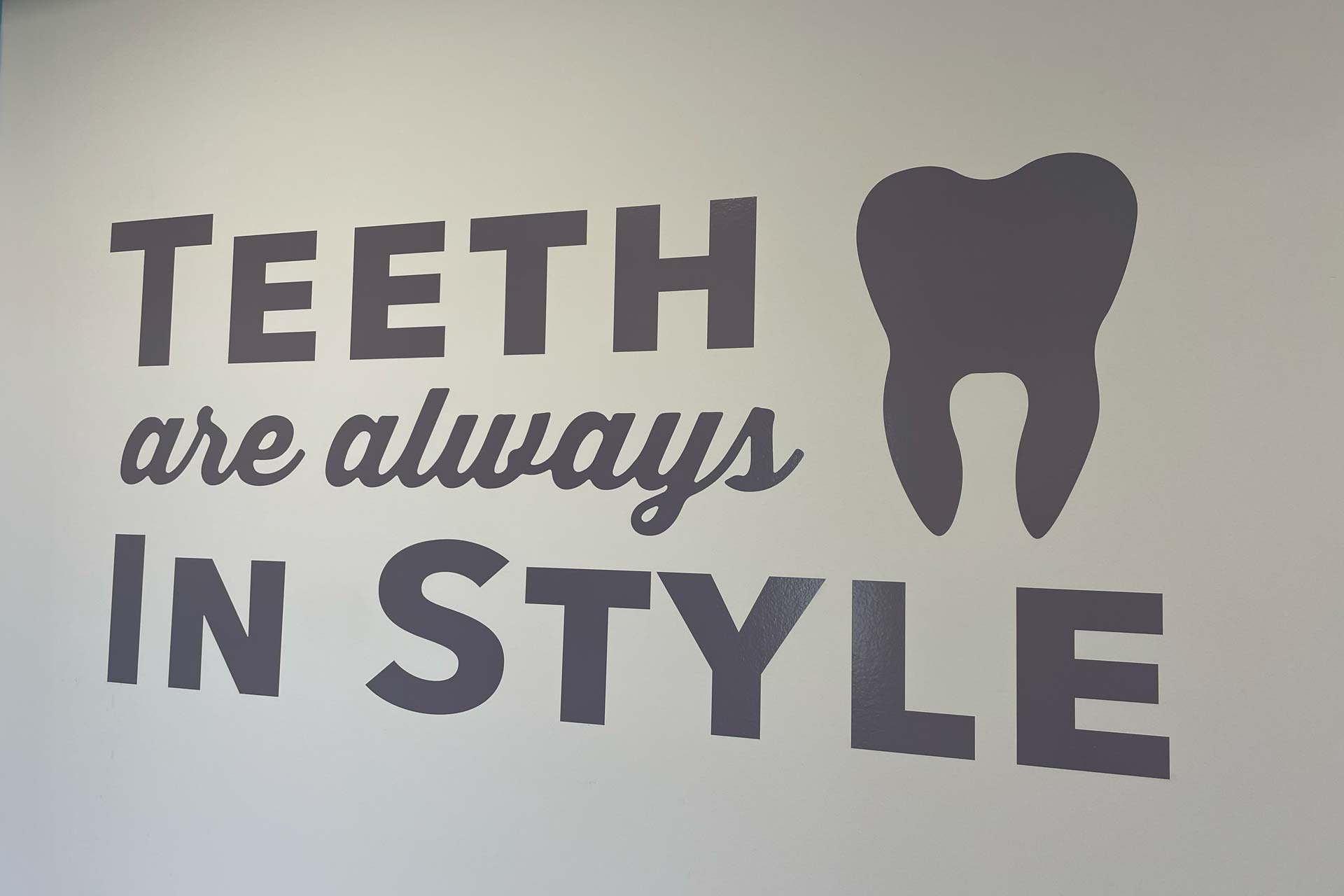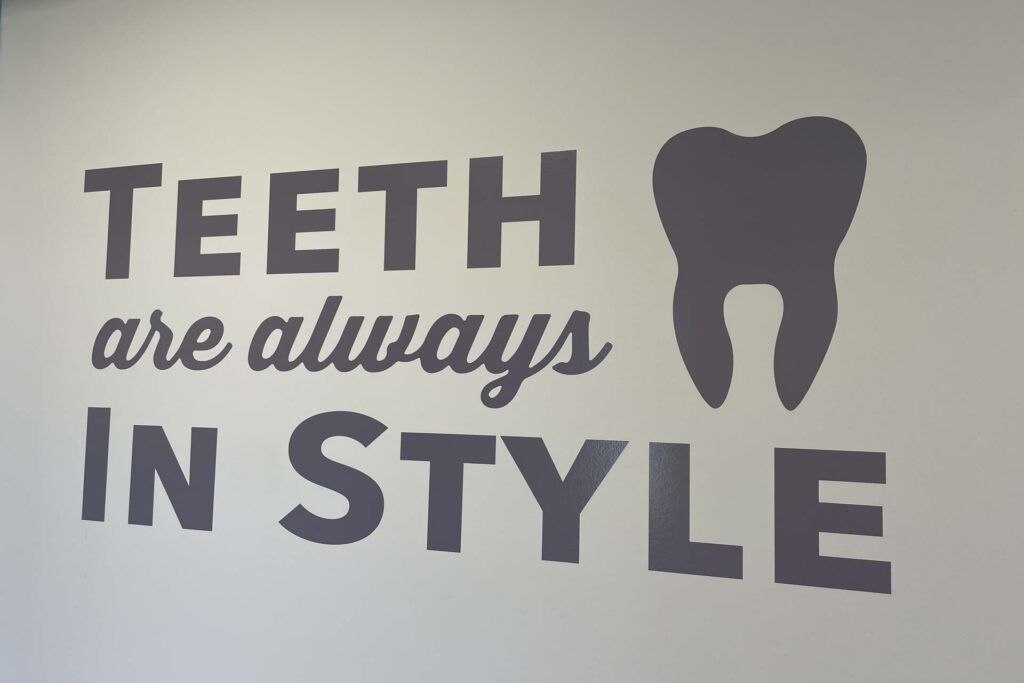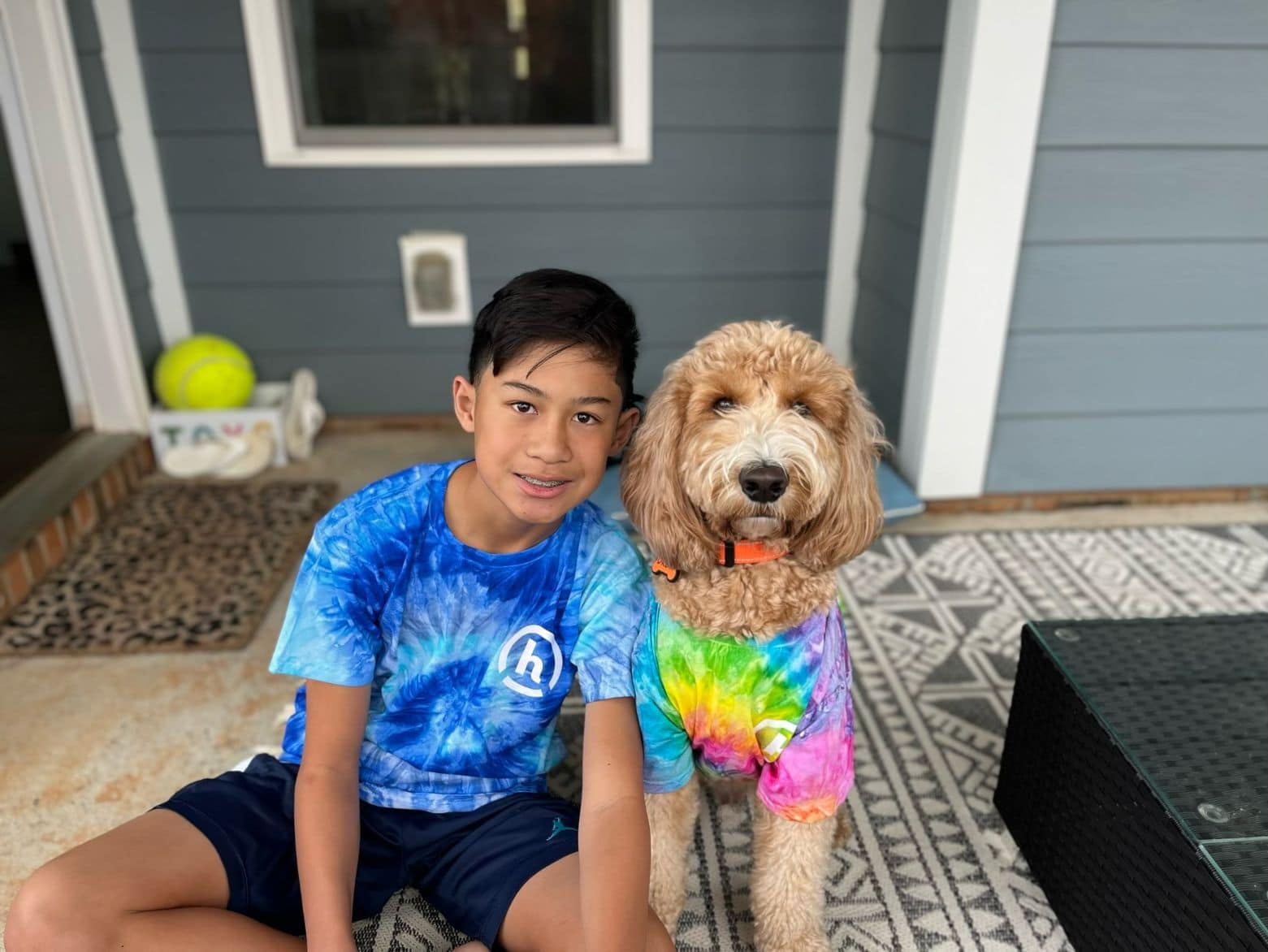 Dental Exams In Harrisburg, NC
Regular dental exams in Harrisburg, NC, are critical for your child's oral health. Our pediatric dentists will perform a visual examination of your child's teeth during a dental exam at NC Tooth Docs. Oral check-ups include:
Inspecting the gums for signs of gingivitis or gum disease.
Looking for cavities or decay.
Screening for other oral disorders.
We'll take X-rays to evaluate how the major teeth are developing and if there are any problems that aren't visible on the surface. We recommend that your child have a dental exam every six months. Make an appointment with our office today!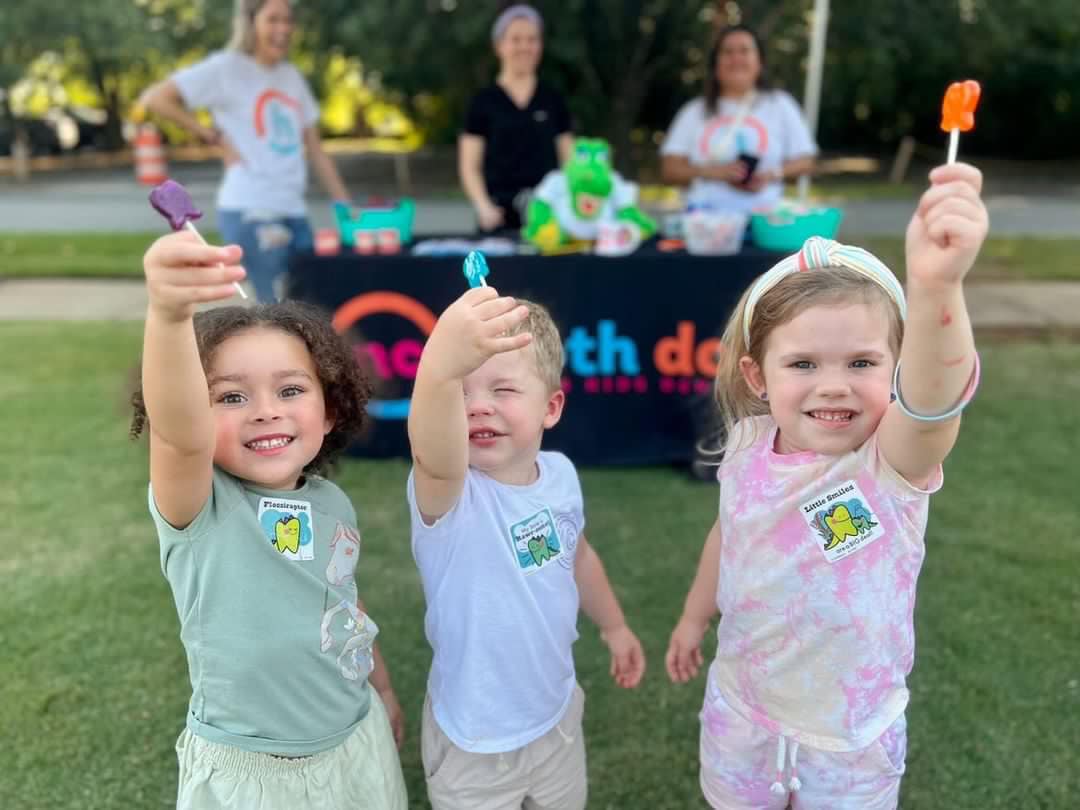 Kids Root Canals In Harrisburg, NC
Because of the smaller size of a baby tooth compared to an adult tooth, decay is more prone to spread to the root. Instead of extracting the tooth and losing it too soon, a baby root canal will keep the tooth in place until it falls out on its own. If your child requires a root canal, we will make every effort to keep them comfortable and calm throughout the procedure. If they are prone to dental anxiety, we also provide sedation dentistry, including nitrous oxide as a sedative alternative.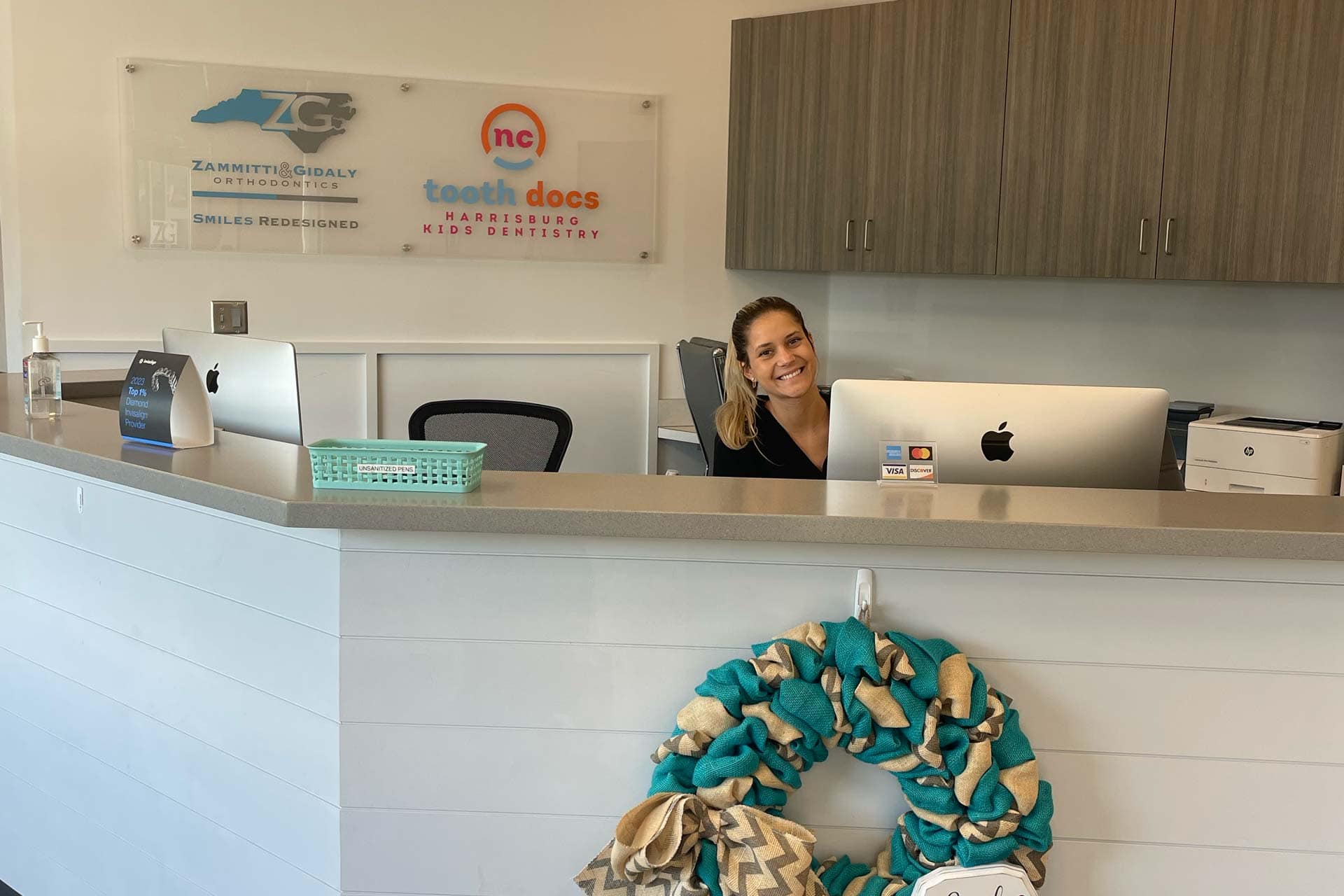 Dental Treatments We Provide
White Fillings & Crowns
White fillings and crowns are a great option to restore your child's teeth without compromising their health or appearance. Our team has received considerable training in the use of these items in order to give the best possible care for your child.
Dental Sealants
NC Tooth Docs is thrilled to offer dental sealants to children in Harrisburg, NC. A protective sealant is applied to your child's teeth to safeguard them from cavities and other potentially dangerous practices that could lead to tooth decay. We will also demonstrate proper brushing and flossing techniques to you so that their teeth remain healthy and well-protected over time.
Our experienced dentists and welcoming team at NC Tooth Docs can provide your child with long-term dental treatment for pediatric dentistry in Harrisburg, NC. Set up your initial consultation with us today to learn more about dental sealants for your child!
Head south toward Zephyr Pl NW. Turn right onto Zephyr Pl NW. Turn right onto Roush Pl. Turn left onto Jetstream Blvd NW. Turn right onto Derita Rd. Sharp left to stay on Derita Rd. Continue onto Mallard Creek Rd. Slight left to stay on Mallard Creek Rd. Take the I-485 Inner S ramp on the left to I-85/Matthews. Merge onto I-485 Inner. Take exit 33 for NC-49 N toward Harrisburg. Turn left onto NC-49 N/State Hwy 49 N. Turn right toward Harris Square Dr. and the Destination will be on the right.
Welcome To NC Tooth Docs
Kids Dentistry In Harrisburg, NC